​Site24x7 Benchmarks provides users with a lever for improving performance by revealing how their websites are performing in relation to industry leaders around the world. This feature helps users set performance goals by letting them compare their websites' performance and availability to the top 20, best-performing websites globally in 20 different verticals, including retail, e-commerce and healthcare.
​Performance insights from websites in USA, UK, China, France and Germany are covered with graphical representation of availability and response times giving users quick insight into the performance metrics of various websites across geographies.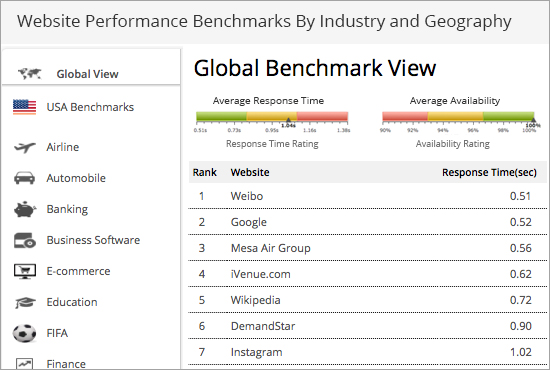 Measure your website against competition. Sign up for free.